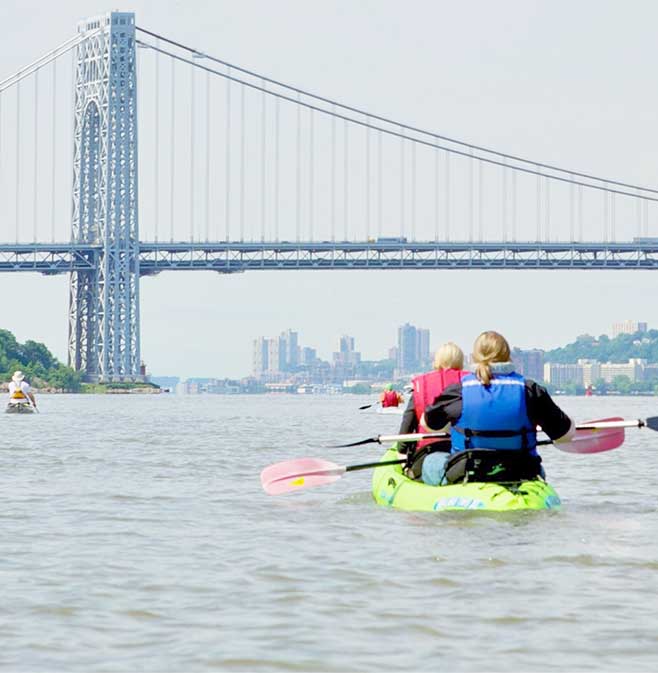 Inwood Canoe Club is located on the Hudson River just south of The Hudson restaurant. Walk to the west end of Dyckman St. until you reach the gates. Look to your left and you will see a flat, paved path. Inwood Canoe Club is about 200 yards down that path.
There are NO bathroom facilities at the club. The nearest public restrooms are on Dyckman Street just before you reach the Hudson Restaurant.
We serve organized youth groups, with preference given to non-profits and to organizations from Inwood, Washington Heights and the South Bronx.
Uptown Paddling events are designed to manage 15-20 guests on the water at one time. Larger groups are handled by having more than one "wave," with some waiting on the dock while others paddle.
Most recreational programs are held on weekday afternoons. The Paddle Camps take place on Saturday mornings.
Tell us about your youth group here. We'll try to work toward a mutually convenient schedule, but since we're dependent on adult volunteers, most of whom work, we do have limitations on how often and when we can host groups.
What We Don't Do
We don't rent kayaks to individuals or groups; we don't host adult groups for team-building or corporate outings. Our focus is on the kids.
Individuals and families who want to paddle can participate in Inwood Canoe Club's free Open House program every Sunday from late May to early September. Find details here.
Thank you for your interest in Uptown Paddling.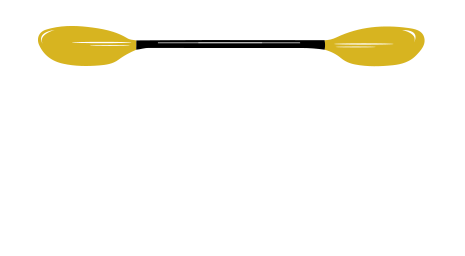 Uptown Paddling is supported by financial and
in-kind grants from:
NYC Council Discretionary Funds,
Hon. Carmen De La Rosa
Heart and Soul Charitable Fund
All events take place at the
Inwood Canoe Club,
360 Dyckman Street.
Take Dyckman Street West toward the Hudson River. Just before the gates marking the entrance to the Park and The Hudson Restaurant, turn left and follow the bike path until you see the Inwood Canoe Club banner and the rose-colored building.